INDUSTRIAL ELECTRICAL
Whether it's lighting systems or complex motor controls, the team at Halm Electric has the knowledge and the experience to effectively guide our customers through the process of the entire project. Whether you are building a facility from the ground up, or upgrading an existing system, we will utilize and assure strict adherence to projected scheduling, cost control, quality control, compliance with building codes, city inspections and OSHA/MSHA safety rules and regulation. Contact Halm Electric today if you would like more information about our solutions for your specific industry and/or a complete list of our Industrial Customer References.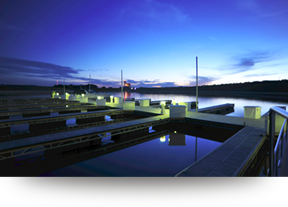 Our Expertise:
Industrial Installation
Plant Maintenance
Project Design/Build Capabilities
Power Generation and Distribution
Process Instrumentation
New Installations and Startup
Lighting Systems and Controls
Fire, Security and Energy Management Systems
HVAC Controls
Fiber Optics/Data Control
Lighting Retrofits

Emergency Lighting
COMMERCIAL ELECTRICAL
At Halm Electric, we deploy a specialized crew for all of our commercial projects. The projects range from small business finishes to large remodels and new construction for facilities. All of our commercial projects are designed to include a project manager, field supervisors, journeymen and apprentices, all of whom specialize in commercial construction projects. No matter what size, your project will benefit from our team approach. Our project managers and field supervisors oversee an impressive team of dedicated, committed and highly skilled electricians with the capability to increase manpower quickly – on demand. Please feel free to contact Halm Electric for additional information and a complete list of customer references.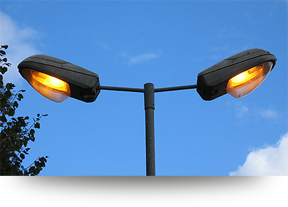 Commercial Services
Banks
Schools
Churches
Hospitals and Medical Facilities
Car Dealerships
Restaurant
Theater
Retail
Warehouses
Offices/Labs

RESIDENTIAL ELECTRICAL
Working with local builders, Halm Electric is looked to as the area's leading residential electrical contractor We are the preferred choice for remodels, additions, single-family homes, duplexes, apartment buildings as well as high end custom homes. The experience we bring to the Illinois Valley is second to none. We also offer a full range of residential electrical service and repairs including:
Service Panel Upgrades and Replacements
Circuit Breakers and Fuses
Dedicated Circuits
TV/Phone and Computer Wiring
Light Fixture Installation
Landscape Lighting and Design
Recessed Lighting
Pool and Spa Wiring
Dimming Systems
Fluorescent Lighting